The Truman Doctrine and the Marshall Plan
To have a better understanding the Truman Doctrine was a speech and the Marshall Plan was a Plan to aid Europe in reconstruction after the World War II.
The next few pages will give better information on what these things did and how they impacted the Cold War.
Powered by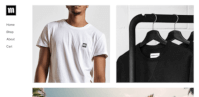 Create your own unique website with customizable templates.