The Purpose of This Site
This site will go over the California State Standards 10.9.3 and 10.4.3.
Standard 10.9.3 is to "Understand the importance of the Truman Doctrine and the Marshall Plan, which established the pattern of America's postwar policy of supplying economic and military aid to prevent the spread if Communism and the resulting economy and political competition in arenas such as Southeast Asia (i.e., the Korean War, Vietnam War), Cuba, and Africa."
Standard 10.9.4 is to "Analyze the Chinese Civil War, the rise of Mao Zedong, and the subsequent political and economic upheavals in China (i.e. The Great Leap Forward, the Cultural Revolution,and the Tiananmen Square Uprising)."
With the pieces of information on the Truman Doctrine, the Marshall Plan, along with the knowledge about the trouble in China, the reader will be able to understand the ways how these things painted the setting of the Cold War.
Powered by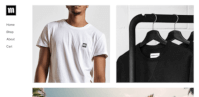 Create your own unique website with customizable templates.